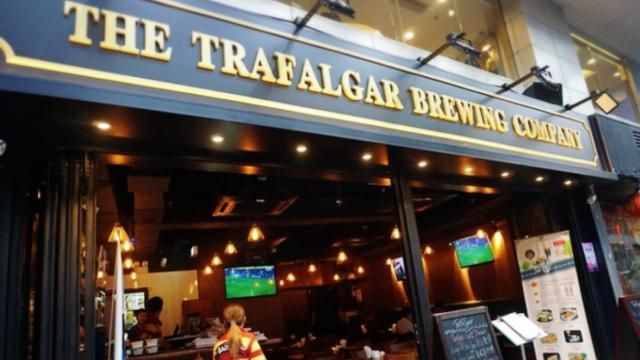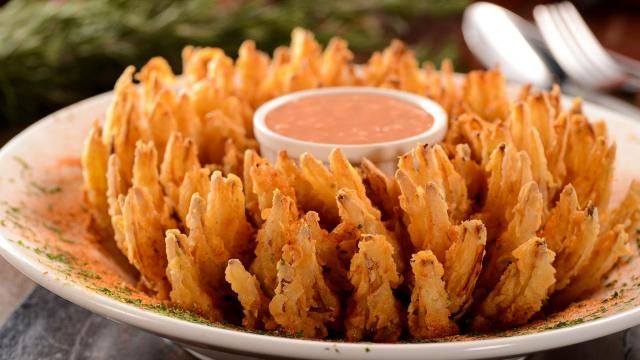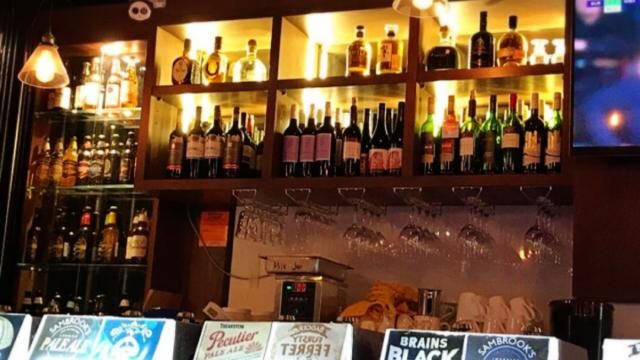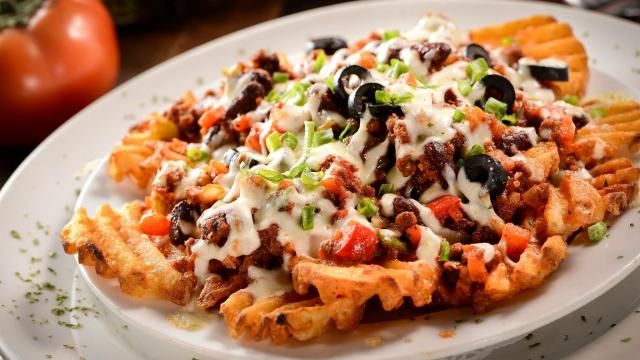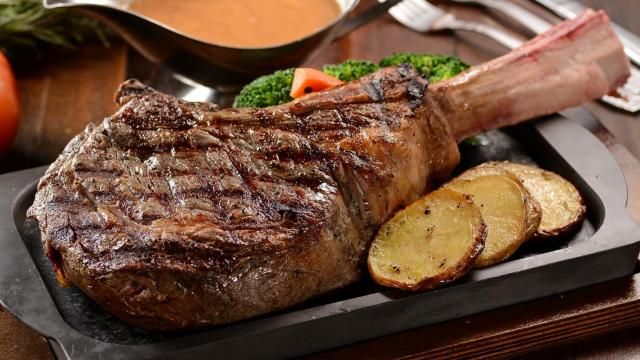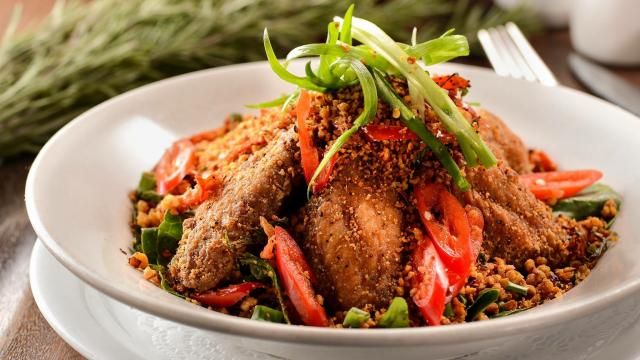 The Trafalgar Brewing Company @ 旺角
Enter little Britain in the heart of Hong Kong with Trafalgar, a traditional British pub, complete with a balcony beer garden overlooking Hong Kong's busy streets. Located in Wan Chai, Trafalgar serves classic pub grub like full meals like chicken schnitzel and bangers & mash. There are plenty of activities to keep guests entertained, with a pool table, dart machines, a beer pong table and broadcasts of any live games.
環境
友善
,
輕鬆
設施/服務
信用卡
付款選擇
美國運通
,
Master Card
,
Visa
,
銀聯
可用語言
英文
,
中文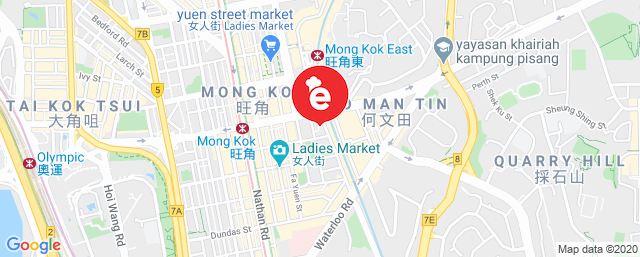 旺角染布房街12-14A號依利大廈地下D號舖
位置
路線
Liu
Jan 17, 2020
very good service and delicious food!
Julien
Jan 14, 2020
Regular customer here. Great food great services. If you look for quality gathering, this is a decent for catching up with each other.
connie
Jan 12, 2020
Nice service and delicious food...will recommend to friends
Ada
Dec 08, 2019
very good service and the food is good too
Winnie Tsang
Nov 24, 2019
Great food, burger was juicy and tasty, good service too
connie
Nov 21, 2019
Food is good and service is excellent 👍
Toby
Nov 03, 2019
great service
salli
Oct 30, 2019
Good food, great service!
Poon
Oct 20, 2019
Nice food nice staff! There is little bit crowd and noisy but I will back to the restaurant again
Julien
Oct 12, 2019
Fantastic food and staff. Perhaps the music was a bit loud.
Isabella
Sep 27, 2019
nice environment, helpful staff, delicious food, good drink, great place to enjoy a night here
Mina
Sep 22, 2019
nice food and staff
Rathy
Sep 15, 2019
Taste good and welcome service, will come again.
pikyingcontact@gmail.com
Sep 06, 2019
Good food.
Si
Sep 03, 2019
2nd time to here, still good.
Trevor Tan
Aug 15, 2019
Staffs were excellent with their service & food/beer recommendations. Food is tasty & reasonably priced. Happy Hours beer price is cheaper than other establishments. Definitely will come back again.
Si
Jul 29, 2019
Tasty food with reasonable price. Environment is good and service is also fine.
WK
Jul 28, 2019
Air conditioning is not enough.
karenchan
Jul 19, 2019
蜜糖芥未雞翼好好食氣氛好好
1位用戶正查看此餐廳!