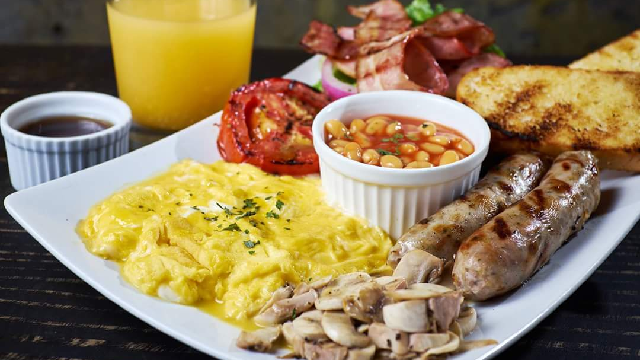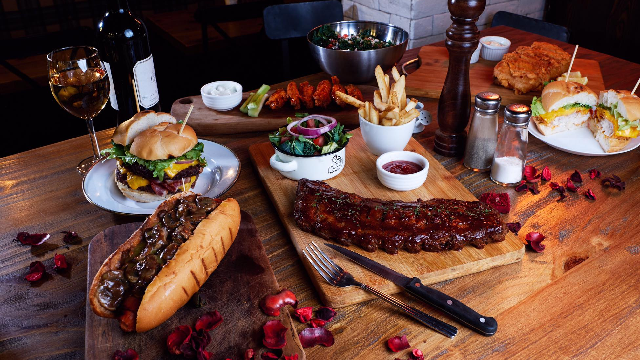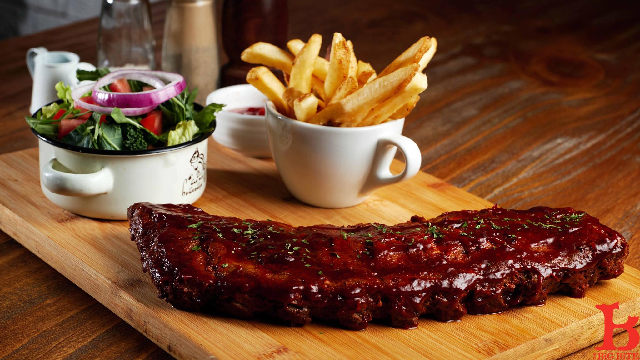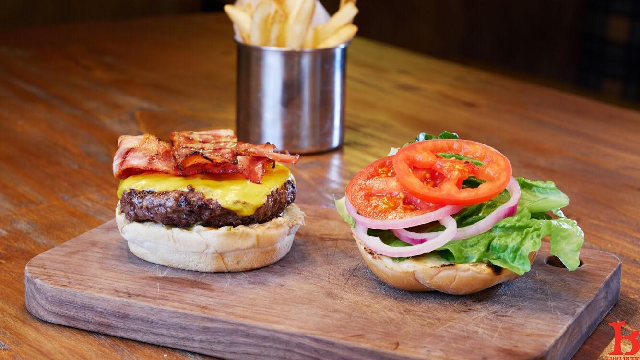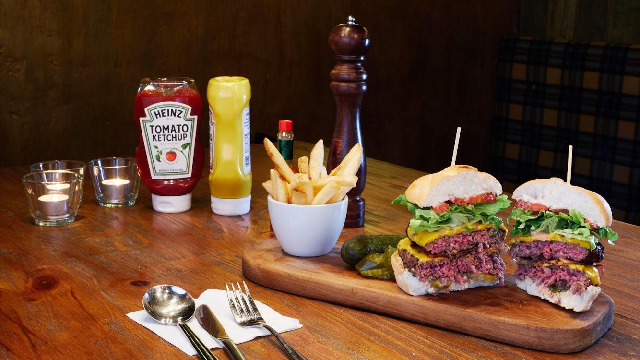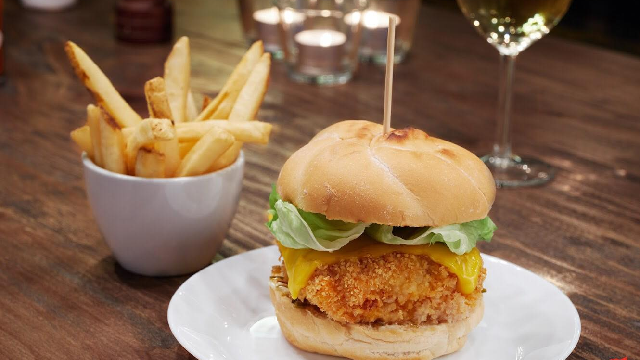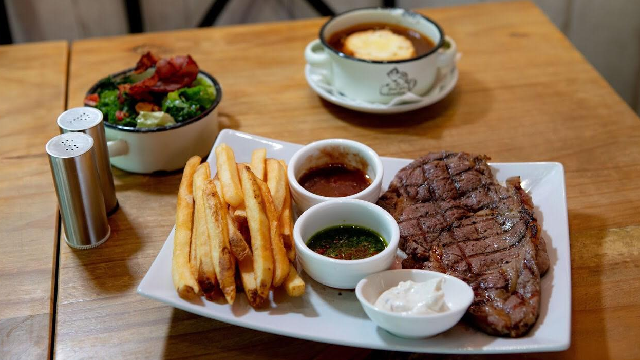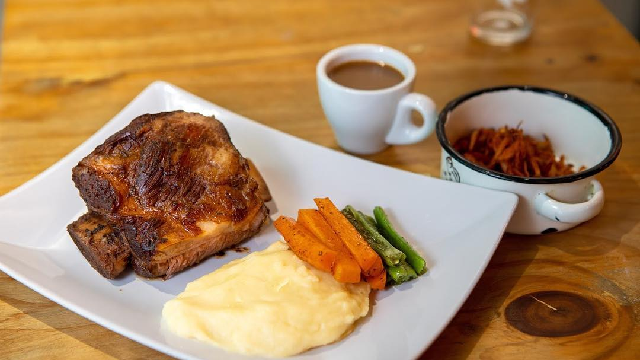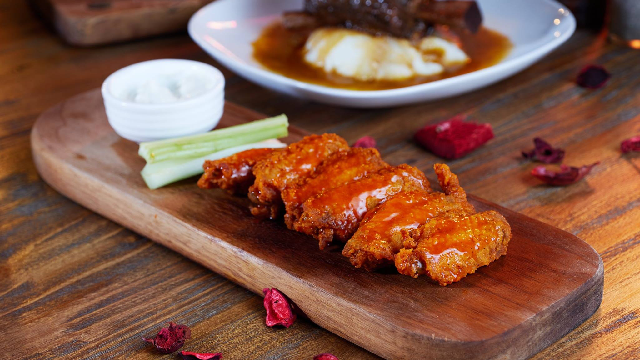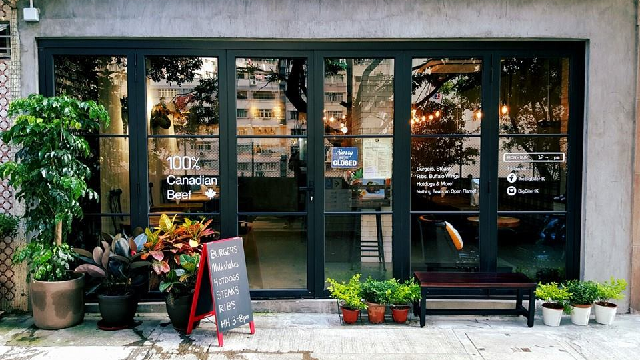 The Big Bite Flame-Grill @ 西營盤
The Big Bite坐落於西營盤,致力帶來加拿大式快餐的獨到精髓。無論是漢堡、熱狗還是炸雞翼,都在味蕾極緻口感中洋溢無窮樂趣,為顧客呈上全港獨一無二的爽快體驗。包羅肋骨、扒類、熱狗、水牛城雞翼以及著名超辣雞翼內的諸多選擇,加上手工啤酒與滋味漢堡包種類繁多的風味之選,The Big Bite讓顧客可一飽口福之餘,更坐享都市生活中難能可貴的出色饌味。
環境
休閒餐飲
,
友善
設施/服務
室外座位
付款選擇
只收現金
,
八達通
可用語言
英文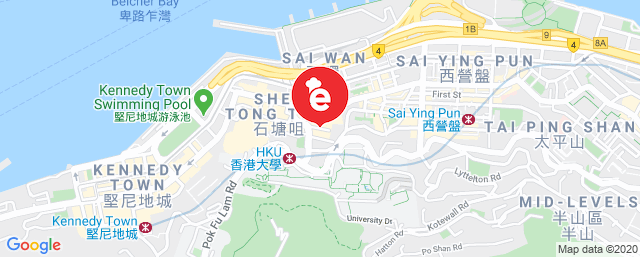 西環加倫臺8-16號地舖
位置
路線
James
Jan 02, 2020
It's a nice place with good food. Quite a good experience for us. Worth a try.
Y Leung
Jan 01, 2020
近地鐵站、環境正,用咗Eatigo: 8 柸酒加4小食,埋單$6xx,推介!
Sid Sibal
Dec 31, 2019
Excellent all round. Highly recommended
D.
Dec 29, 2019
Super chill place with good food. Will definitely go again.
Regina Ng
Dec 25, 2019
Nice food and comfortable place
Wei Yi
Nov 06, 2019
Very nice food, good deal for students when visiting with Eatigo!
YIU FAI
Nov 04, 2019
Delicious humburger
James
Oct 31, 2019
I am surprised to see the menu suddenly increased atleast 45% for the Pork Ribs. It's too much of an increase at single stretch. They have not improved the quantity for this much price increase. Its tasty food and friendly service but i would say that it's not really worth it for their new increased price. For this price can get the best one with more quantity and extra side dish like corn from the No.1 american restaurants in HK.
Ulrica
Oct 16, 2019
Friendly staff, great service, food is awesome!
Tobias
Oct 14, 2019
Good burger!
Clinton
Oct 05, 2019
Great testaurant
HeeSun Kim
Oct 01, 2019
Very good service and the foods were exceptional.
James
Sep 28, 2019
I would rate it as one of the best Ribs in HK, also the Fries are crisp and delicious. The staffs are friendly and best service. However, I found the quantity is Smaller compared to Full rack ribs from other restaurants. I wish they can improve it. Otherwise all good👌👍
cindycs
Sep 23, 2019
Service is good, burgers are great. Place is quite and music is great! A really good place to chill!
Iris
Sep 21, 2019
I like the beef burger, very juicy. Yummy
maycheung
Aug 30, 2019
2 times for dinner, good service, food is good
toby
Aug 19, 2019
Burgers and service are great!
Maria
Aug 04, 2019
Service was excellent!
alant
Jul 28, 2019
Friendly and attentive staff. Cosy venue. Loving the food. What else could I still ask for?
Michael
Jul 27, 2019
Excellent food and drink at excellent prices (Especially with 30% off!)
0位用戶正查看此餐廳!