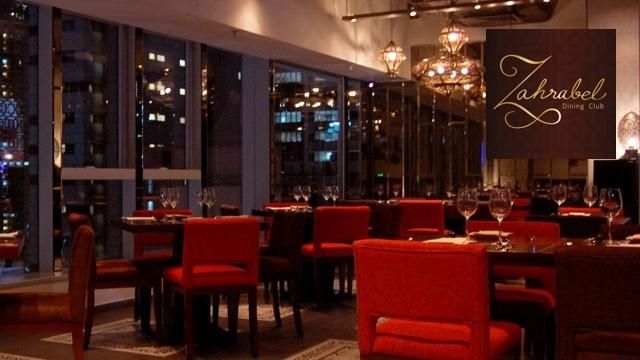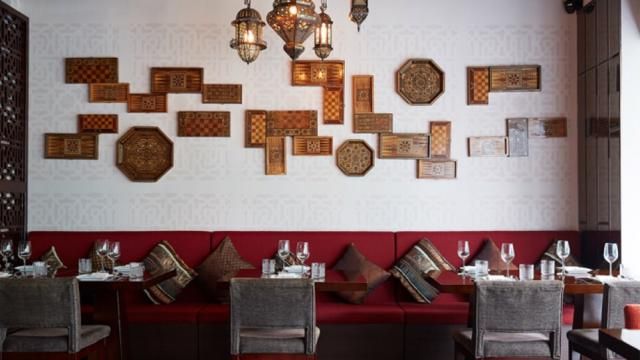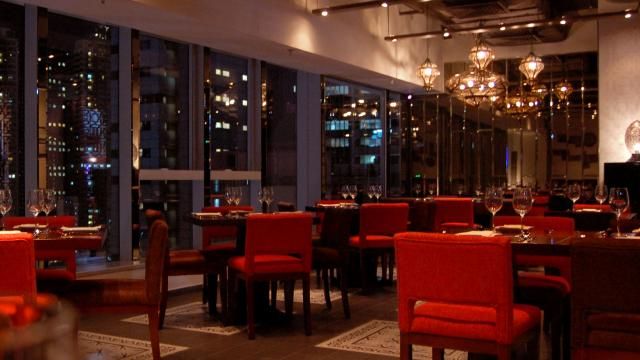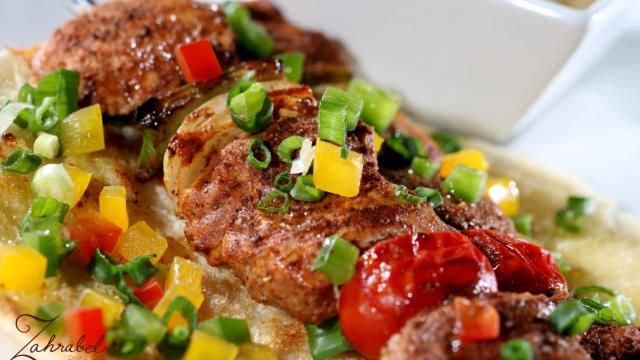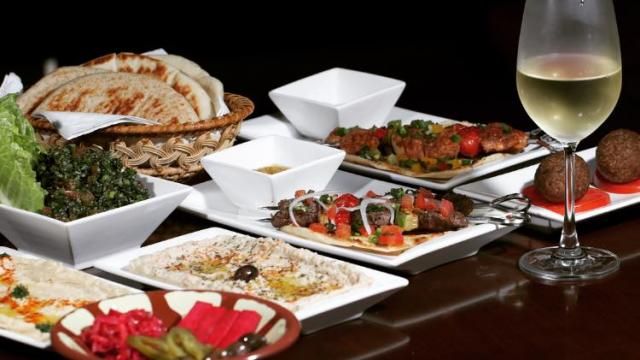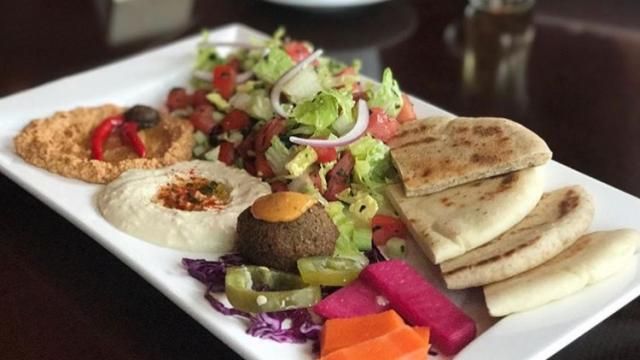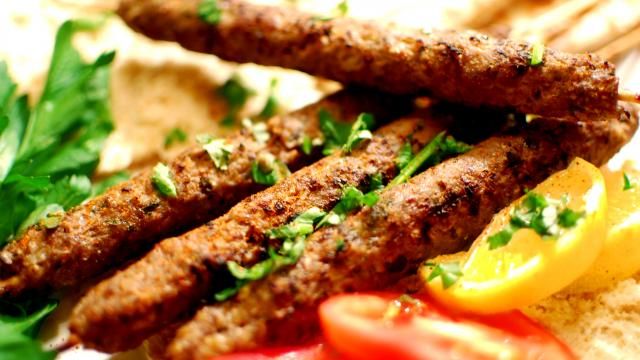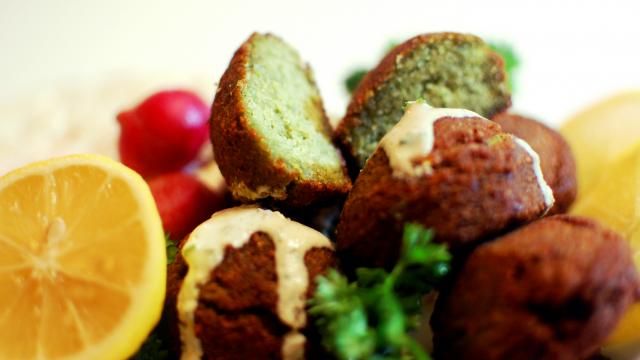 Zahrabel Dining Club在灣仔延續上一代傳奇黎巴嫩餐廳Zahra的地道精神,專注呈獻滋味純正的黎巴嫩及中東菜式。餐廳以典雅別緻的室內設計營造出舒適宜人的氛圍,寬敞的落地玻璃設計將都市景緻映入室內,令來自黎巴嫩的夢幻風味更添上一分繁華浪漫。伴隨Hummus雞心豆醬配中東包以及坊間罕見的生羊肉Tartar等佳餚美味,Zahrabel Dining Club在別緻的空間裡打造出黎巴嫩獨有的香氣洋溢與濃郁味道。
環境
商務會議
,
浪漫約會
,
城市景觀
,
團體活動
設施/服務
信用卡
,
城市景觀
付款選擇
美國運通
,
Master Card
,
Visa
,
銀聯
可用語言
英文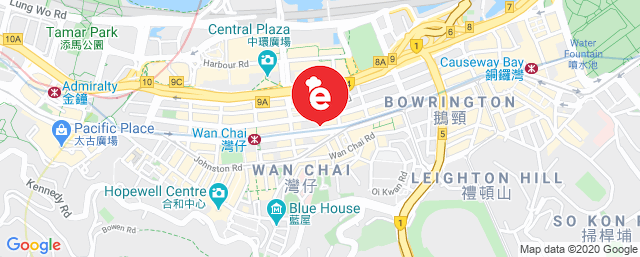 灣仔軒尼詩道235-239號25樓
位置
路線
Lawrence
Jan 16, 2020
Excellent food and service.
John Glenis
Jan 11, 2020
Everything was very tasty; we enjoyed the unlimited pita bread but would have liked bigger appetizer dishes like the haloumi cheese! The kebab courses were great in portion and taste. The service fantastic, we really felt appreciated as guests. Interior design very elegant. We cant wait to go back!
Desmond So
Dec 13, 2019
Please try to work with restaurant to offer discounts on a la carte. Because the "set" menu that Eatigo discount applies to is just their a la carte menu at inflated prices. Service was excellent.
rajesh
Dec 01, 2019
Great food !!
Derek
Nov 22, 2019
Love this place for eatigo lunch!!!
Susanne Edrington
Nov 17, 2019
Incredibly good food and amazing staff. Great experience. Recommend highly!
Roopesh Patade
Nov 12, 2019
Lovely food
Lydia
Nov 08, 2019
Nice food and service for the half price but definitely over price for listed price.
Grace Chan
Nov 06, 2019
Good foods and good service!! We all enjoyed the lunch so much!
Aster
Nov 03, 2019
Great as usual. The Jos Mahrouse is to die for, and the Chicken Elmina and Lamb Kebabs are as good as usual. Dessert was light but oh-so-satisfying. Service impeccable. Definitely your go-to place if you want something refined yet so homey at the same time.
Alice Eves
Nov 03, 2019
Excellent service, friendly staff and great food!
annie ng
Oct 27, 2019
好味同有特式既黎巴嫩菜, Jos Mahrouse 好味,係一隻辣既nuts dip,薄餅可refill, Lamb kebab 亦好味, 甜餅有特式,配mint tea一流。 有黎巴嫩酒既選擇,唔錯。 服務好好,介紹左jos mohrouse,主動fill水同問食物岩口味與否, 環境一流。
Crystal Lau
Oct 27, 2019
An absolute 5-star experience. The friendliest and cheeriest staff who knew the menu so well and who recommended the right items to us for our party of three. And the food was splendid. We loved everything, especially the jos Marouse mezzo. Great job!!
Derek
Oct 26, 2019
Love this place. Lunch deal is great. Quiet, great food, beautiful view.
zar
Oct 16, 2019
Good food, goos service
CK
Oct 13, 2019
Delicious food with excellent service
yimwaiyip
Oct 11, 2019
yummy food, very good service!
eugene
Sep 26, 2019
Food seems authentic and the service of the staff is always very polite.
Derek
Sep 21, 2019
So great for lunch. Yummy food. Quiet. And it was perfect. Had the lemon drink and it just got the spotnwit the view and sun and dips. Highly recommend!
Victoria Ma
Sep 08, 2019
service was slow even though there were only 3 tables of customers
0位用戶正查看此餐廳!