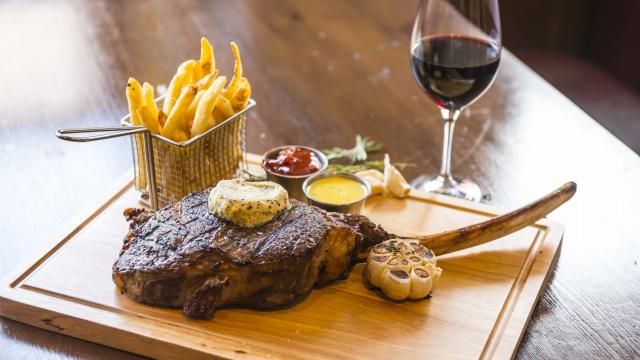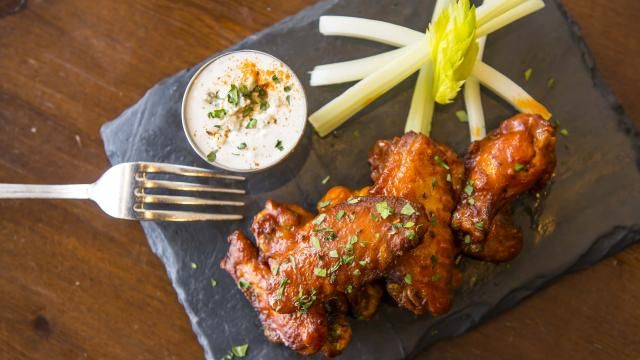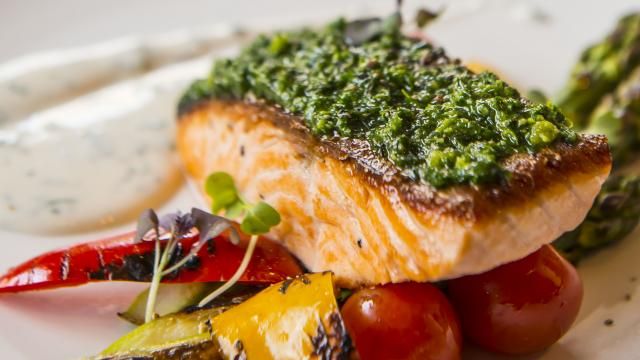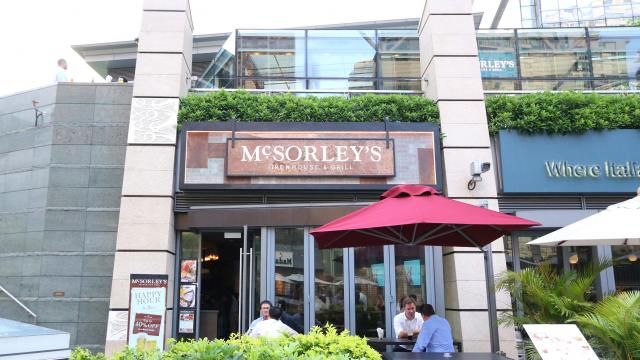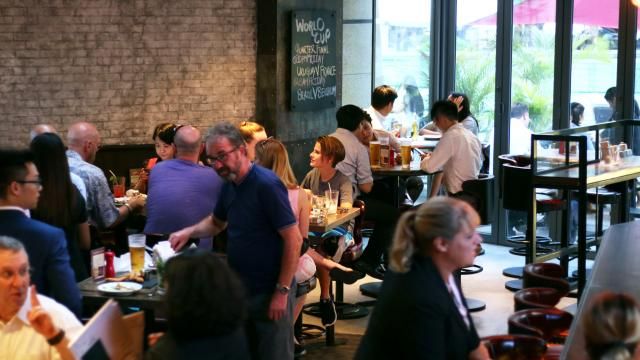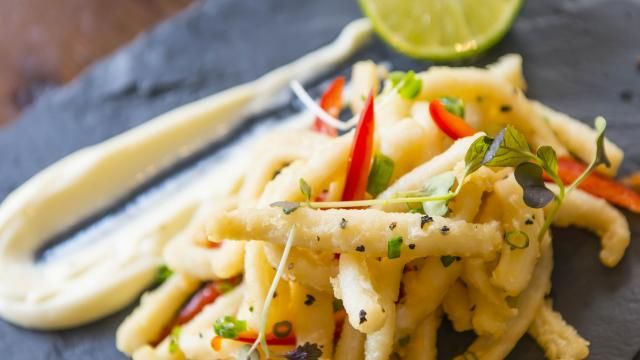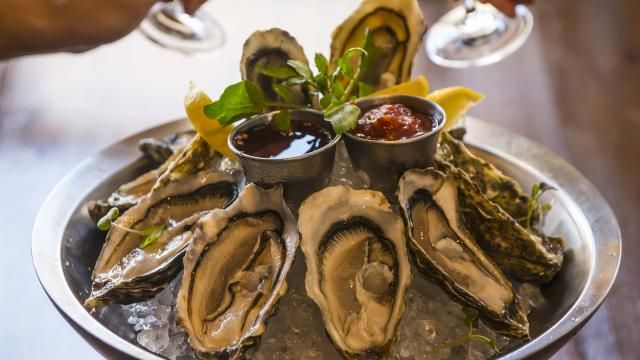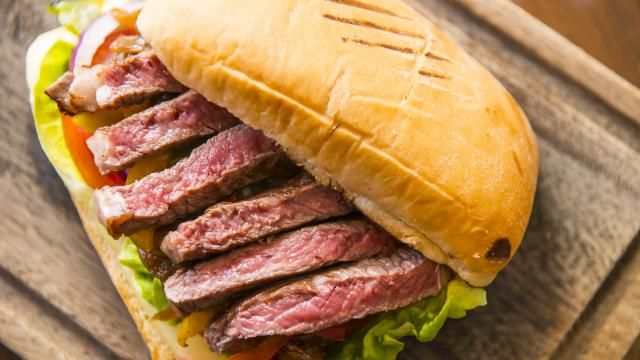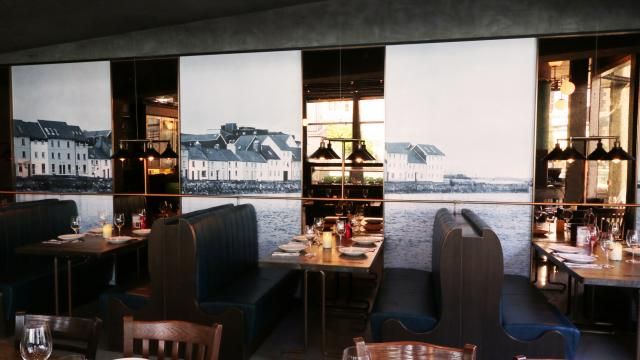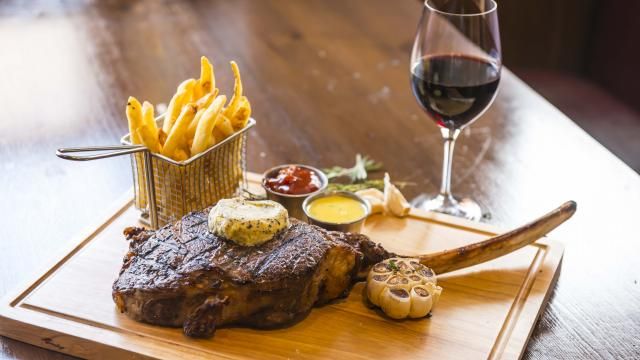 McSorley's Brewhouse & Grill @ 尖沙咀
McSorley's Brewhouse & Grill 在尖沙咀圓方細意呈獻熱門的愛爾蘭經典酒吧菜,讓佔地兩層樓的寬敞場地變身成為主打舒適、休閒與簡樸風格的寫意空間。除經典愛爾蘭菜式之外,McSorley's亦提供如招牌安格斯芝士漢堡、炸魚薯條、肉眼牛扒等多元選擇,更特別呈獻豐富的飲品選擇。除McSorley's專供的一系列的愛爾蘭威士忌外,更有多款來自新西蘭、英國、澳洲、德國及西班牙,酒精度由4.5至5.6的手工啤酒,為客人帶來格外暢快宜人的用餐體驗。
環境
休閒餐飲
設施/服務
信用卡
,
無線上網
付款選擇
Master Card
,
Visa
可用語言
英文
,
中文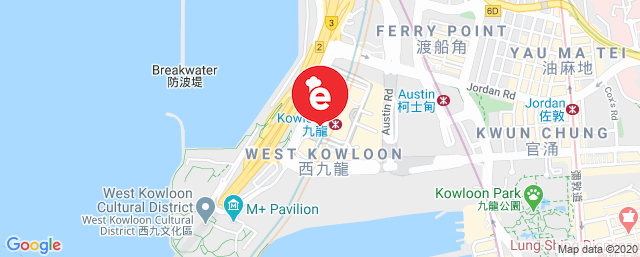 尖沙咀柯士甸道西1號圓方(Elements)3樓平台R001號舖
位置
路線
Estella
Jan 20, 2020
Yummy food, reasonable price, friendly staff. Will come again.
Kristal
Jan 07, 2020
excellent, food and environment are good. Staffs are nice and polite.
Alex Tang
Jan 01, 2020
Nice food. Good CP value after 50% discount.
May
Dec 19, 2019
Staffs are friendly, food is great. With half price deal is unbeatable!
Candy Chan
Dec 16, 2019
The food is good and the desserts are fantastic. Only the seating is a bit narrow
JasmineCurry
Dec 13, 2019
The salads very tasty also the Fish n Chips..Service n environment was good.
Stephanie
Dec 13, 2019
Crab cake was excellent
carol pang
Nov 22, 2019
Salad is very nice and supper big size. Overall is good
Angela
Nov 21, 2019
Everything good except: It's the first time in a LONG while to hear that a restaurant would charge $10 per glass of hot/warm water. I told the waiter I can't drink alcohol. There're 7 of us, including 6 men at the restaurant level. Surely some sort of minimum spending per headcount could waive that $10?? Ok I won't return for a while. I cannot drink alcohol. I don't drink cold or soft drinks, nor drinks with caffeine.
damon
Nov 13, 2019
oysters and lobster bisque are fresh and tasty. well worth to try if have discount.
ManYu
Nov 01, 2019
非常愉快的用餐,經理幽默風趣,因訂枱不太多,過時也沒有催我們交枱,非常盡興,有下次。
Yumi Kametani
Oct 23, 2019
Food is pretty good and service was excellent!
Sabina
Oct 17, 2019
牛斧扒半價真係好抵食, 餐廳樓底高, 情調好
KS
Oct 05, 2019
準時十二點開業前抵達。第一檯客人被帶到二樓入座。食物選擇很多兼且有50% off,非常超值。 點了三个食物,分別為二人份的 Seafood, Mussels 及Beef cheek。Seafood份量足夠及新鮮,有連売生蠔六小隻(鮮度足);熟蝦六隻,煙三文魚卷花四朵,熟龍蝦半隻及長腳蟹腳。 Mussel用白酒蒜头忌廉煮,份量足,鮮美好味。Beef cheek有薯蓉跟伴碟,beef非常冧及軟滑,無牙都吃到😊. 整體服務週全,侍應適時跟進食情況上另一度菜,換碟及查詢客人要求。推介。
Marco
Oct 04, 2019
friendly and professional staff! great pub food
Ed
Sep 30, 2019
Nice food and environment. Staff very helpful.
Rick shee
Sep 22, 2019
Good food and well service.
carol pang
Sep 04, 2019
Price very reasonable
Marina
Aug 27, 2019
Delicious
bennylee
Aug 25, 2019
Great food
2位用戶正查看此餐廳!