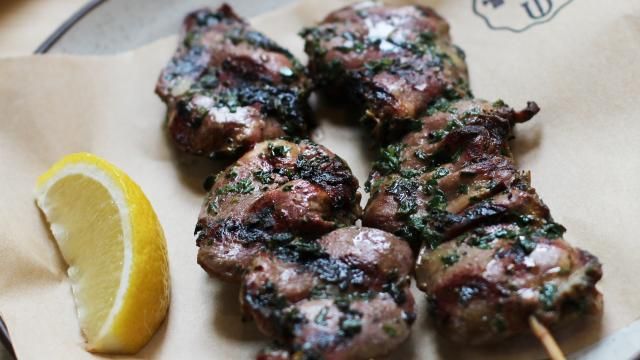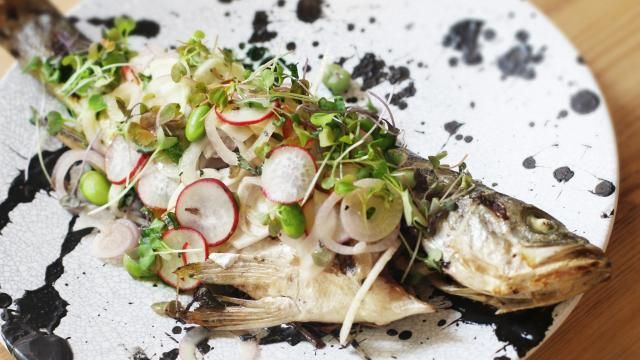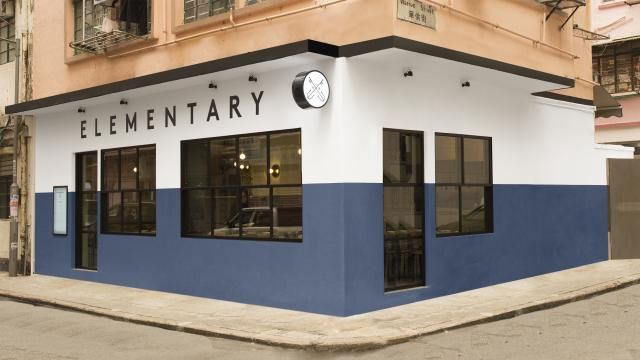 Elementary坐落於大坑書館街,在悠閒靜謐的街區中呈獻愜意的澳洲饌品體驗。Elementary舒適寫意的空間中,自然光照配搭上純木傢俬、淺綠色麻石地板、工業風吊燈等元素,打造出別具特色的用餐環境。燒鴨心、北海道帶子、燒鵪鶉、燒原條鯛魚、韓式牛肋骨、牛尾拌薯條、牛肉他他、燒虎蝦等多元選擇,皆經精心設計與炮製而成,洋溢出百般新意之餘,更展現Elementary將美國、加拿大、英國、亞洲等多地風格融於一爐的烹調演繹。
環境
舒適
,
友善
設施/服務
信用卡
付款選擇
Master Card
,
Visa
可用語言
英文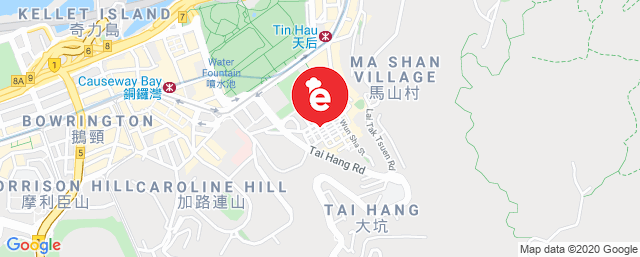 大坑書館街15-16號地舖
位置
路線
星期六
不營業
11:00-15:00
18:00-00:00
星期日
不營業
11:00-15:00
18:00-00:00
allison
Jan 11, 2020
Amazing food and service!!
Flora
Dec 23, 2019
Excellent food and cost atmosphere. Great selection of wine.
yylam
Dec 12, 2019
Nice food
Victor Cheung
Dec 02, 2019
The food tastes good though the quantity of the food is very few compared to the price.
Fred
Nov 25, 2019
Unlike elsewhere in the neighbourhood, staff was still very friendly and service excellent for our 21:30 booking. 5*. Hamachi and sea bass were OK but didn't "wow". Loved the beef tartare, crab meat pasta and panna cotta. Food - 4+*.
Kevin Ng
Nov 13, 2019
Very good food. Friendly staff. Totally enjoyable meal
Clifford Levy
Oct 26, 2019
Only had the Hamaji Cerviche, Cauliflower, Lamb Shank and Pork Chop. All were good except for the Hamaji which had a strange taste as though the fish was not very fresh. Service was good.
Frankie Li
Oct 19, 2019
Food quality is good , but plates not hot (actually cold) which make food gets cold easily. Should pay more attention to details. Service is standard. Good deal with eatigo discount but overpriced if no discount. Overall , an average restaurant
Vivian
Oct 05, 2019
Food was great! Nice service and the environment too
Denise Chong
Sep 23, 2019
Nice environment, Nice food. Sure will come again !
Alex Dodzy
Sep 22, 2019
Everything was great like always. Just do not get the Jerk salmon collar. Some comments from the staff would have been appreciated at ordering
Jim Chan
Sep 15, 2019
The food is nice and the service is good. Highly recommended.
michelle mui
Aug 26, 2019
Great food for sunday brunch! however, the restaurant was just a bit too noisy ...
teresa
Aug 22, 2019
Food is ok, service is so so
John
Jul 28, 2019
Great food, great service
kmiao
Jul 26, 2019
good foods. nice service
1位用戶正查看此餐廳!